ADVANCED IVF AND REPRODUCTIVE MEDICINE.
IVFLA Fertility is the premier personalized and cutting edge fertility clinic in Murrieta, Beverly Hills, and Los Angeles, specializing in advanced IVF and reproductive medicine.
Beverly Hills
292 So. La Cienega Blvd. Suite #100
Beverly Hills, CA 90211
Murrieta
25109 Jefferson Avenue Suite 210
Murrieta , CA 92562

Founded in
1991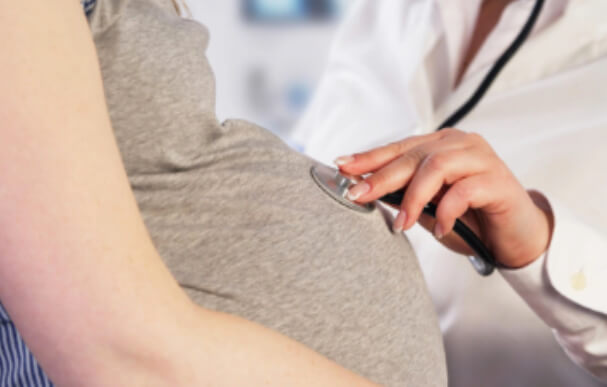 IVFLA Fertility Clinic – Helping
Couples Achieve Their Journey To
Parenthood For Over Thirty Years
Welcome to IVFLA, the premiere fertility clinic in Murrieta. We're proud to offer cutting-edge fertility treatments and technologies, in a warm and welcoming atmosphere. Our team of pregnancy specialists and healthcare providers is here to help you build your family, and will walk with you every step of the way. We work closely with our patients to ensure an accurate diagnosis, and to customize treatment plans that are effective and affordable. IVFLA takes an integrative and holistic approach to fertility, and we'll help you explore all the aspects of your wellbeing, including nutrition and stress management.

Fertility Specialists in Murrieta
For individuals or couples who wish to conceive, there are many wonderful options here at our clinic. Depending on your health history, your doctor will suggest the therapies and procedures that make sense for you, to improve your natural fertility. From ovulation induction to conventional IVF, our fertility specialists in Murrieta have experience in the nation's top treatments. Whether you and your partner are struggling with mystery infertility, you're a same-sex couple looking to grow your family, or you're getting ready to undergo cancer treatment and want to preserve your ability to have children down the road, you've come to the right place.
There are plenty of fertility clinics in Murrieta, but you won't find another with the holistic approach and the warm, personalized attention of IVFLA. We're here to make you feel heard, respected, and cared for, from your initial visit through your delivery date and beyond. When you are ready to take control of your fertility, get in touch with us—give us a call or fill out our online form today!
Popular list of procedures
Nutritional and Integrative Assessment
Testicular Sperm Extraction
Esther Feigen
Dr. Presser and the entire staff at IVFLA Fertility epitomize the perfect balance of professionalism and personalized care. The practice deals with very sensitive and emotional matters, and I have always been treated with exceptional care. I have been under Dr. Presser's care for over a decade, and I have always felt confident and optimistic. IVFLA is truly an incredible resource for extraordinary fertility expertise with an added element of compassion.
Karen Taylor
The staff is friendly and the bedside manner of the doctor is warm and friendly. I had all of my questions answered quickly and thoroughly. Appointments were scheduled in a timely manner and the staff arrived on time. Special props to Jacky, who went out of her way on more than one occasion to make sure my needs were met. My expectations were definitely exceeded!
Desiree Kesherim
Amazing experience, feel so comfortable with doctor and staff. Whatever fears or worries that you may have they will listen and accommodate immediately. Best service. Highly recommended to everyone!
Connie Yeh
Amazing fertility clinic! They've been on top of things and quick to respond. Jacky has been wonderful. Thanks so much~
Chaya S
I highly recommend this dr office the staff is great they care about you the dr calls back and make sure you are successful and become parents he is very gentle with everything he does thanks
We offer a unique practice style of personalized medical care with a warm and caring staff. We have been assisting couples in their most precious journey of achieving parenthood since 1991.
Steven C. Presser, M.D

One in every six couples in the United States struggles with infertility. Further, a study by the National Institute of Health, Rockville, found...
read more